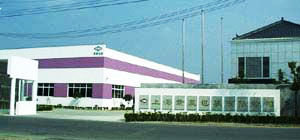 SHANGHAI ZILING PACKAGING CO.,LTD. is one of the leaders of Cap Seal Liners Manufacturers in China, founded in 1990s, specializes in manufacturing Aluminum Induction Seal Liner, Hot Melt Gelatin, Pressure-sensitive Seal Liner, EVA Foam Liner, EPE Foam Liner and so on.
Our products are widely available to package Pharmaceuticals, Foods, Cosmetics, Lubricant, Pesticides and so on. With the high functions of preventing leakage and damp, anti-fake, and extend products storage period.
Our company is located in No. 601, Nanguo Road, Xingang Town, Pudong New District, Shanghai. For South abut on Yangshan Port, for North, closes to Pudong International Airport, the transportion is very convenient.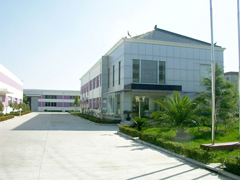 After years of development. We have got capability of Large-scale productivity, and our company is welcomed by most of our customers. We have big-time factory, it cover 8000 square meters, building area 6500 square meters. Including 1000 square meters depurating plants. And 150 square meters bacterium laboratory. All our production and quality management are up to the standard of GMP. Our company has filed import and export packaging in SIQSAQ(State Administration of Quality Supervision, Inspection and Quarantine) in 2006, Enterprise code is S31000007; and registered in SFDA)State Food and Drug Administration) for license of pharmaceuticals packaging: NO. 20080135, NO. 20080136, and successfully registered in SIQSAQ for license of food packaging: NO. QS31-10101-02853 in 2008.
We have been using a set of production technology and advanced craft for our production line. There are totally more than 100 seasoned employees and 12 professional.
We have become a famous company at home and abroad, with a strong technical strength, quality product and services. We have successfully been the qualitied supplier of Guan Sheng Yuan, Nestle, Cadbury, Uniliver, Shengmingming, POND'S, Petrochina, Noposion and so on.
We will continuously insist on innovation, and do business with companies at home and abroad on the basis of equality and mutual benefit, dedicate to providing the high quality products and services.